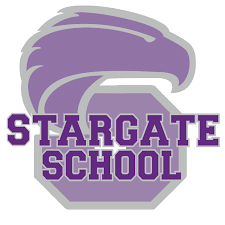 A Message from the Governance Board       
August 2023
Stargate Community -
The Governance Board and Executive Directors met earlier this summer with our consulting group, Reimagine Consulting, to receive the final report and recommendations from the climate and culture analysis conducted this year. We appreciate all those who participated in their review process, and we know that your feedback was instrumental as they worked with the Core Team (a group of four Stargate staff members) to formulate the recommendations outlined in the final report. We are sharing this report with you so that we, as an entire community, can work together to provide the best education for our well-deserving children. 
This report gives us an opportunity to plan for future success while learning from past experiences. We look forward to including teachers and staff in the development and implementation of goals and processes and trust that with a transparent and collaborative approach, all those involved will have a part in making Stargate successful. This report was shared with staff in June so that they could plan to participate in discussions about the core mindsets and recommendations. We invite all of our community members to join us in our forward-thinking mindset, committed to higher standards of trust, communication, transparency, collaboration and unity. 
 
Over the summer we have discussed this report with our Executive Directors as part of their onboarding. They have already begun implementation of some of the recommendations and focused on Reimagine's core mindsets during discussions and activities with the staff in early August.  The recommendations from the Reimagine report - along with other data, surveys, and reports we normally review - will drive our discussions at our annual Strategic Planning session on October 7th. We anticipate that goals for next year and beyond will include ones centered around action plans from this report in partnership with teachers and staff. 
We will keep the community updated as we work toward implementing the recommendations. Reports on progress from the board will be included in the monthly board newsletter that is sent after each business meeting. This report will be available on the communications page of the governance website, as well as in the documents section of our new public portal.
Thank you for partnering with us as we strive for excellence in educating our gifted students.
Stargate Governance Board
Past Documents:
Next Board Meeting Agenda
Committee Meetings
2023-2024