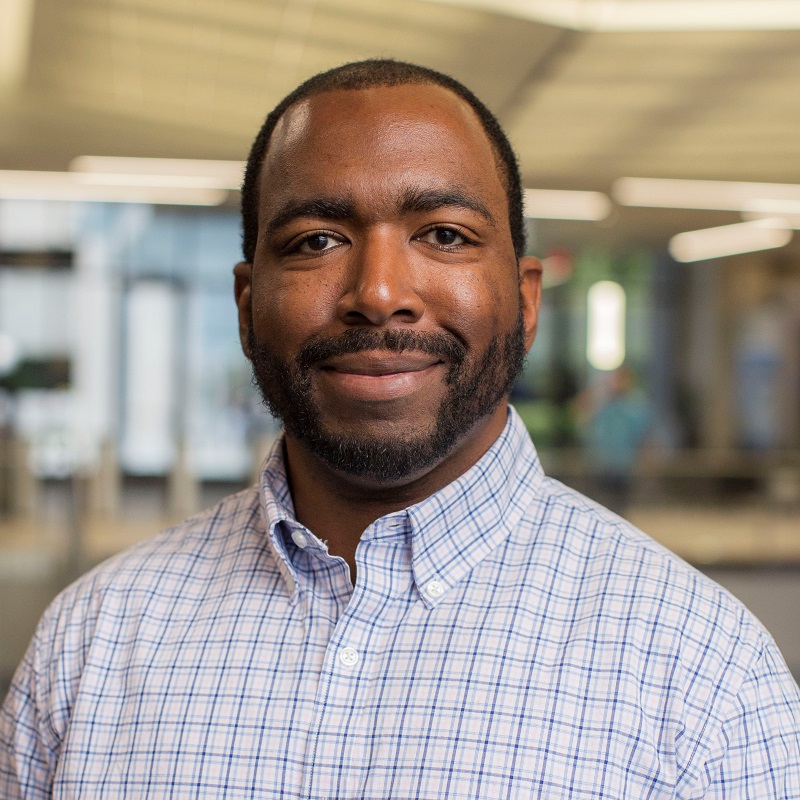 Aaron Jackson
Board Chair
President
I'm a founding board member of Kairos Academies, dating back to 2017. I'm an Engagement Manager at World Wide Technology. Prior to WWT, I was VP of Consulting at Keystone Technologies. I earned my master's degree in business administration from Webster University in St. Louis, and earned my bachelor's degree in speech communication from the University of Illinois in Urbana-Champaign. Throughout my career, I've held several IT certifications. Honors and awards include: class of 2019 Black Engineer of the Year Award (BEYA) Modern Day Technology Leaders, class of 2015 30-Under-30 from St. Louis Business Journal, and 2015 Leader in Technology from St. Louis Small Business Monthly. I also serve on the board of directors for Jazz St. Louis.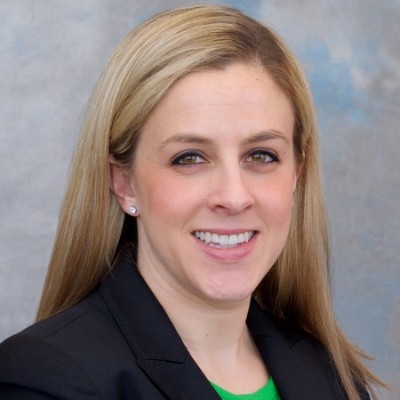 Whitney Young
Board Vice Chair
Governance Chair
Whitney Young currently serves as VP, Auto Care Category Leader, at Energizer Holdings where she oversees the strategy and execution of the Auto Care business. Whitney has worked at Energizer Holdings for the past 4 years in a number of positions including Sr. Director, Global Ecommerce and Director, Marketing overseeing global Creative Services, Consumer Care, Licensing and Media. Prior to 2018, Whitney spent nearly 15 years at Deloitte Consulting working in the Retail & Consumer Products Goods Strategy group. At Deloitte, Whitney led global transformational projects focused on strengthening brands and customer experience, growing demand and optimizing profitability. Whitney has a MBA from University of Texas in Austin, TX and a BA from Bowdoin College in Brunswick, ME. Since high school, Whitney has always been involved in a variety of community activities, with a focus on children and education. She joined the Kairos Academies Board in 2019.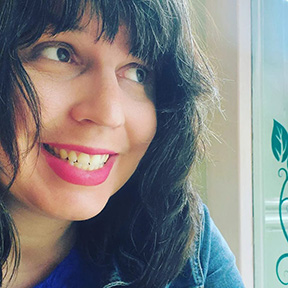 Amanda "Mandy" Sullivan
Board Member
Facilities Chair
Amanda Sullivan, otherwise known as "Mandy" to her friends and family, attended Kansas State University and graduated with her Architectural degree in 2007. She worked in the Kansas City suburbs for a few years before moving to South City in Saint Louis in 2010. She originally thought that it was a temporary move, as her family is back in Kansas, but she fell in love with the city, especially south city, and decided that Saint Louis was her new home and where she wanted to stay. Mandy works for the minority owned firm KAI Enterprises that focuses on "Transforming Communities Through Integrated Design & Construction Excellence" where she is the lead Project Architect on their Design Build projects. While she has worked across various sectors of design including education, religious, healthcare, corporate, commercial, and housing, her passion has always been in community focus design, which made her a great match for KAI Enterprises. In her free time she enjoys upcycle crafts, hiking, gardening, local festivals, live music, traveling, volunteering, and spending time with friends and family. She has numerous house plants and one calico tortie named Clea. She is one of the founding board members of Kairos Academies holding the secretarial position for three years and is the chair to the Facility Committee where her expertise lies in design and construction.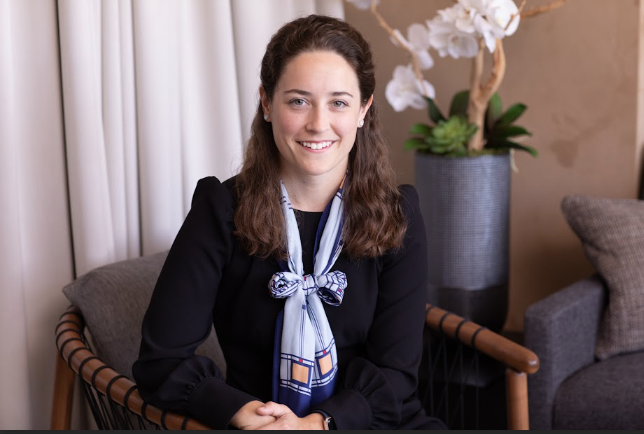 Eloise Schlafly
Board Member
Treasurer
Hanging out with nieces, nephews or Godchildren, Eloise stays active with her family and friends. She has a dog named Greta and often pedals through forest park on her tandem bike. A self-proclaimed booster, Eloise loves St. Louis and can be found around the city championing her passions – be it with startups downtown or in education in the city. Eloise joined Moneta immediately after earning a B.A. in Economics from Rhodes College. As a Family CFO, Eloise serves as clients' go-to resource for all financial family matters. From tax planning to estate conversations, from changing education goals to understanding investment implications, Eloise is available to help her clients. She delivers a level of service and loyalty to her clients that only a completely independent,100% Partner-owned company like Moneta can offer.
Hugh Eastwood
Board Member
Hugh Eastwood is a lawyer, mostly in civil rights, who has won significant verdicts and settlements for victims of government misconduct, for whistleblowers, and for those harmed by breach of trust and contract. He received his B.A. and J.D. from Yale, where he has also taught. Before law school, he managed the site design competition for the rebuilding of the World Trade Center at Ground Zero. Hugh serves on the boards of several St. Louis nonprofits, and was the founding Board President of Kairos Academies.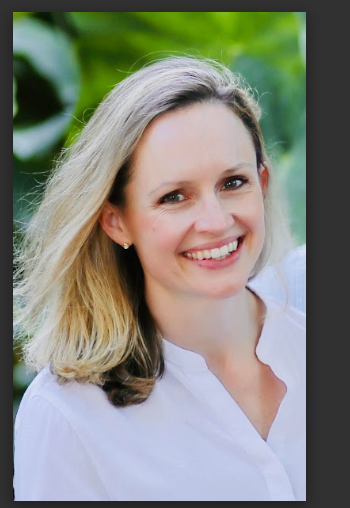 Katie Owen
Board Member
Finance Chair
Katie Owen brings over ten years of education experience to the Kairos Academies' Board. She is currently an Associate Partner at McKinsey & Co., where she is a leader in the Education Practice. She serves higher education institutions, education service providers, and education nonprofits as they pursue strategic and performance improvements. She started her career as a middle school science teacher with Teach for America in the Rio Grande Valley. Katie is a St. Louis transplant and has enjoyed living in and getting to know the city. She earned her BA and MBA from the University of Virginia.
Kevin Kerr
Board Member
Secretary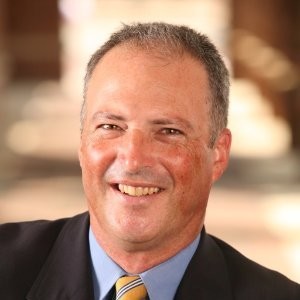 Mike Vachow
Board Member
Program
I am a consultant to independent schools in strategic planning, leadership search, enrollment and marketing management, and executive coaching. I have my own consulting firm, Knuckleball Consulting, under which I do small projects. Most of my work, though, is with The Gowan Group, a small consultancy where I have 9 colleagues who bring various forms of expertise from private schools and from higher education. I spent the first 30 years of my career working inside of independent schools first as a classroom teacher and coach and later as a senior administrator and head of school. I have lived in St. Louis for 16 years. It's a city I love and want to see thrive. Supporting Kairos is one of the ways I do my part to make that happen.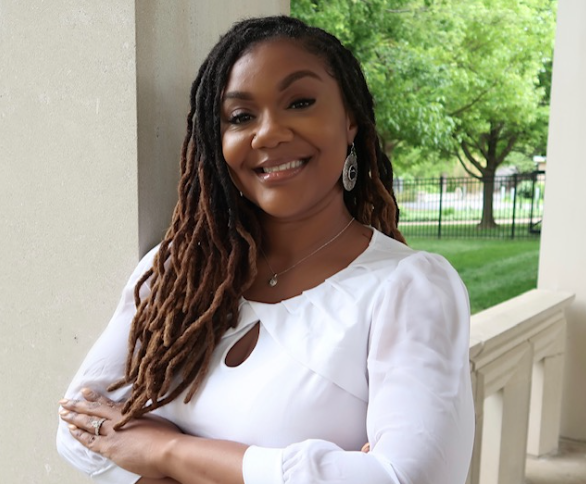 Nicole Plair
Board Member
Nicole Plair is a native of St. Louis and has close on two decades of experience in Information Technology. She received her Bachelor of Science in Business Administration from The University of Missouri - Columbia and her Masters of Information Technology Management from Webster University. Nicole currently serves as an Information Technology Senior Business Solution Manager at World Wide Technology. She serves as a liaison between the business and information technology. She is a connector, orchestrator, and navigator. She understands business process and provides technology guidance to ensure the potential business value from IT investments are realized, optimized, and recognized. Nicole developed a strong sense of devotion to students while being a mentor for Women In Information Technology. That experience gave her a deep appreciation for bringing awareness to children in underrepresented communities and showing them that there are opportunities for them in STEM.