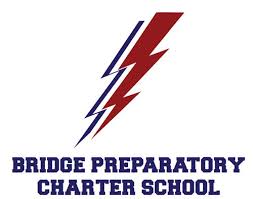 Welcome to Bridge Preparatory Charter School's BoardOnTrack portal. 

Here you will find past and future meeting information. Click "Meetings" at the top to view all published meetings, agendas and minutes. All meetings are open to the public.

Board Meetings are held on the 3rd Wednesday of the month at 7pm.  Until further notice all Board Meetings are being held virtually via Zoom.

September 20th
October 28th
November 15th
December 20th
January 24th (moved as school is closed 1/17 for professional learning)
February 28th (moved from 2/21 as school closed for mid-winter break)
March 21st
April 18th
May 16th
June 13th (moved earlier to accommodate end of school year scheduling)

Join Board Meetings by Zoom:
https://us02web.zoom.us/j/85726236693?pwd=SmVOZ0xlajVIZjdSZnlGOVd4MDQxdz09
Meeting ID: 857 2623 6693
Passcode: nvgu2S

Committee Meetings are as follows:
Governance: 1st Tuesday of the month @ 7:45m
Finance: 2nd Tuesday of the month @ 6:00pm
Executive: 1st Thursday of the month @ 7:30am
Academic: 2nd Tuesday of the month @ 11:00am

All Committee meetings are virtual. Please click on "Meetings" to the left to find out how to join the meeting.  All meetings are open to the public.